The White House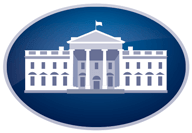 Recommendation from Terry L. Hunt, Jr. ( Former White House Staff, Bush & Clinton Administration )
Dr. Jeffery Cantor has been a trusted friend colleague and ally of many years. His expertise has been invaluable in the business of defense tactics and "active shooter" training…
After training with Dr. Cantor, we now have a plan of action that gives us a sense of security and self-confidence. Somehow this is transmitted to a potential threat, and we no longer feel like a soft target. I can't begin to tell you how good that feels.
After learning the skill sets to survive, surprisingly, he then trains conflict avoidance and how to be aware of your surroundings and detect and avoid any type of threat. I would recommend his training to anyone that is interested in personal protection and peace of mind but more importantly, I would highly recommend Dr. Cantor!
Dr. Jeff Cantor is an impressive individual, leader, trusted adviser and professional. I have had the opportunity to work directly with Dr. Cantor and his attention to detail, ability to put together the appropriate team for the job, and efficiency in getting everything done and put together for the client were most impressive. Dr. Cantor has conducted himself with the highest integrity and excellent results. His edged weapons, firearm and weapon countermeasures training are extremely thorough. The pace is exciting and highly detailed. It is obvious from this law enforcement official's perspective that this man has been there and done that!
As an active Sheriff's Deputy, and an airplane sales consultant, my job takes me to many places around the world, some in high risk countries. The training I underwent with Dr. Cantor has helped me negotiate some rough terrain and people.
He has added tremendous value to the outcome I am trying to achieve in my business. The results I have attained speak immeasurably for his guidance and uncovering abilities. I would recommend him to anyone that wants to learn about personal security or enhance their abilities in close quarters weapons training.
Dr. Jeff Cantor has an incredible background and has written a series of books on his experiences as an operator.
When you're on a business trip in a foreign land and you get kidnapped and taken into the jungle, Jeff is the guy they send to come get you!
His book the Black Ops Business Edge was the basis for a multi-city seminar tour he did for us.
As a realtor I am always looking for ways to grow my business and being a defense coach has really helped me integrate the real estate business with my newfound education to give myself an edge in growth.
Now I not only can be detailed to my real estate clients about security, safety and home protection issues that always come up, but I can now take it a step further offering them options after they buy or rent. I would recommend Dr. Cantor and Defense Coach University to any person or small business owner to help them grow, achieve and succeed!
Maraming salamat po!
As you know first hand, kidnapping, extortion and terrorism are our greatest threats here in the Philippines and the anti-kidnap and hostage survival training was excellent in every way to help us combat these crimes.
All the men say hello and hope to see you again soon!
I was looking for something out of the box as I have had a lot of highly specialized training and experience already. Sir your knowledge and delivery of the program was devastatingly effective for hostile environments and violent situations.
The techniques are the real deal. There is no way you would know this stuff on this level without having been there and done that.
If you have any instructor development programs, sign me up!
I've been in law enforcement for 24 years most of that has been in that business of Special Operations SWAT and explosive detection units.
During that time I have had the honor of being able to train and meet with a lot of interesting people from SEAL Teams to Rangers to Secret Service SOG Teams and I try to be a sponge and soak up as much as I can and pass it on. Jeff is one of those guys.
Before I came to the workshop I thought it was just going to be some basic self-defense type stuff. After having gone through a day workshop with Jeff, I can tell you the training is very important because it taught me how to deal with violence and how to avoid becoming an easy target for violent individuals. What I learned was all geared to situations that were life threatening and I now know that the information Jeff taught us is something that is necessary in today's world because you never know when you are going to get into one of those situations. Gun attacks and knife attacks are very real and the workshop showed me the amount of speed with which I have to react is really quite different than what I thought it would be. Can't wait to take Jeff's workshops on anti-kidnapping, escape and evasion stuff and weapons.
Dr. Cantor's workshop was amazing!
What I learned about strategy and dynamic execution will directly impact the way I run my business and execute for success.
I would highly recommend this to any business owner, corporate executive, manager or even sales executives.
Dr. Jeff really delivered for us. Excellent energy!
He was prepared and delivered fantastic information that was relevant, needed and inspiring for the times.
The workshop should be a global standard as part of everyone's business skills.
The leadership and experience that Dr. Jeff demonstrated has improved communication, results and leadership competency, and has helped empower us to be a better company!
I have spent a lot of time, money and sweat in the past on different Martial arts like Brazilian Jiu-Jitsu and other MMA,
I only wish I would have trained with Dr.Cantor sooner so I would not have lost all that time.
Jeff gave me what my military training and the mixed martial arts did not–the tools to effectively dominate any attacker and any situation whether armed or unarmed.