Description
Active shooters can strike anywhere — at work, shopping malls, campuses, movie theaters, and hospitals. We have even seen them take lives on our military bases.
This highly educational training program is impactful and empowers your with both proactive and reactive abilities. The program is an absolute force multiplier that bridges the gap between the complete need to educate yourself in active shooter defense and your ability to properly respond to it. Where are your kids right now? Where's your spouse? Your co-workers or employees? Do you hide? Do you run or fight? Your life, and the lives of those you love hang on what you do in the next 10 seconds. I am not here to scare you.
The reality is that any public gathering spaces are deemed "soft targets" and are at higher risk. They are soft targets because the accessibility and vulnerability are considered to be "unpredictable," and because people will continue to go about their daily lives exposed, making them subject to potential violent acts.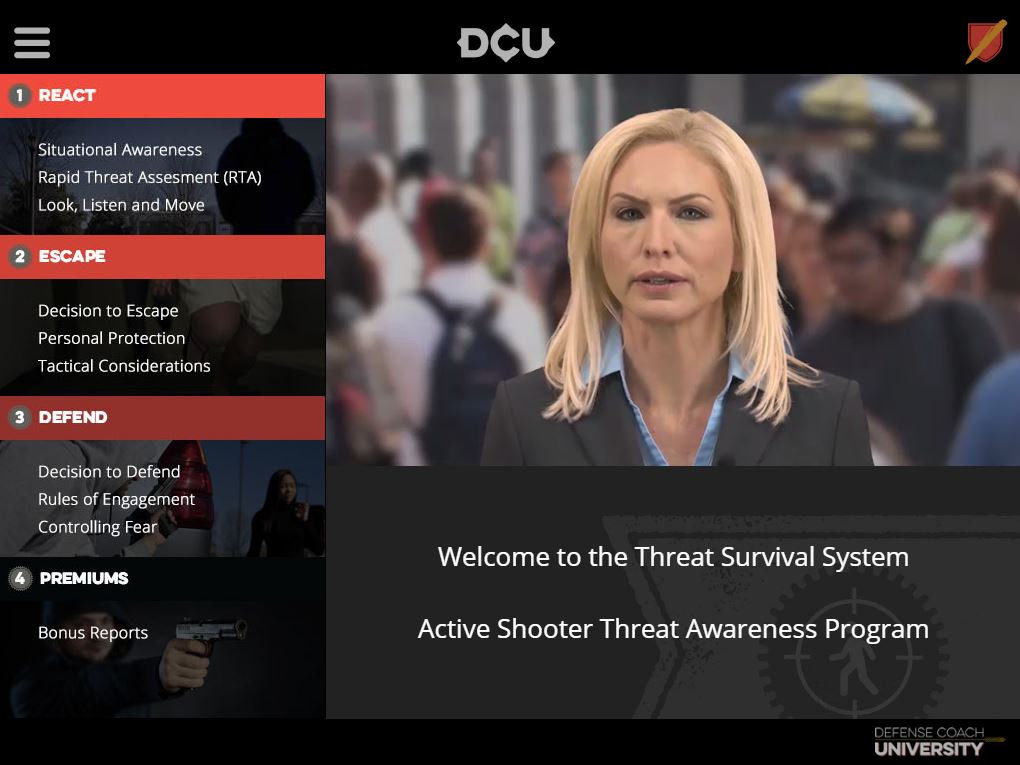 No matter the perpetrators, because the public environment is especially vulnerable to attack, people everywhere need to not only react, but do everything possible to prepare before it happens.
The program is authentically mobile so you can take it on your smart phone, tablet, PC or Mac. The program is delivered in a granular type format and you can watch the whole thing or just go through whatever sections interest you.
My Active Shooter Defense Program is designed to empower you with the knowledge and strategies to recognize, escape, and, if necessary, defend in the event of an active shooter situation.